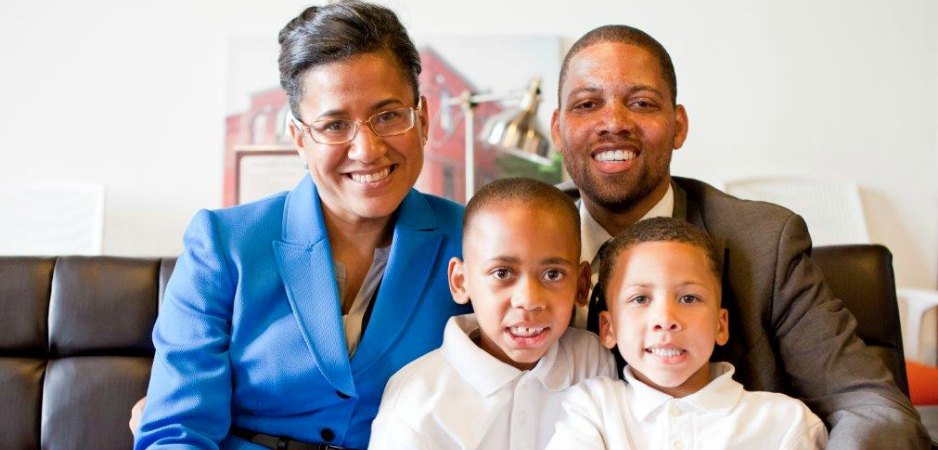 About Donna Bullock
A resident of Strawberry Mansion, State Representative Donna Bullock is a member of the Pennsylvania House of Representatives representing the 195th Legislative District in North and West Philadelphia. She won the seat in a special election held August 11, 2015.
Representative Bullock is an attorney, mother, wife, and a tireless public servant, who focused her first few months in Harrisburg standing with Governor Wolf to pass a balanced, responsible budget. She also stood for policy and legislation that support children and families, small businesses and job growth, as well as affordable housing and sustainable communities. Her accomplishments since taking office have benefited the 195th District.
After growing up in poverty, Donna dedicated her life to building communities and empowering others. Most recently, she served as Special Assistant and Attorney for the Philadelphia City Council President's Office. Prior to her promotion to the President's Office, she was the Community and Economic Development Coordinator in the 5th Council District. In that role, Donna worked closely with community-based organizations, serving as a liaison and providing technical assistance to many civic associations and community development corporations.
Donna's long record of service extends far beyond the walls of City Hall. While in college, she worked her way from intern to Program Director of the local Youth Advocate Program, an organization that advocated for youth at risk. After graduating from Rutgers University and then Temple University's Beasley School of Law, Donna dedicated her legal career to representing communities and organizations that serve those in need, support small businesses, provide affordable housing, and build strong communities.
Upon graduating from Temple's Law School in 2003, Donna received a prestigious Equal Justice Works Fellowship to serve as a staff attorney for Community Legal Services in Philadelphia, where she advocated for nonprofit and small child care businesses that provided affordable and accessible child care services in low-income communities. In addition to providing legal services, Donna also worked closely with Philadelphia City Council to make local child care regulations consistent with state regulations.
In 2007, Donna joined Laura Solomon Esq. & Associates, a woman-owned law firm that represents tax-exempt organizations. While at the firm, Donna formed and advised all types of nonprofit, charitable organizations. She was also a regular presenter at the Women's Business Development Center and the Pennsylvania Bar Institute's Annual Nonprofit Institute. After leaving private practice to work for Council President Clarke, Donna continued to speak frequently to professional groups and communities on childcare, nonprofit, and leadership issues.
Donna served on many boards and task forces, including the Affordable Housing Centers of Pennsylvania, Smith Memorial Playground, the Columbia North YMCA, the Mayor's Office of Community Service, and the Board of City Trusts. She also volunteers for many other organizations and causes. In recognition of her public service, Donna received numerous awards, including the Columbia North YMCA Volunteer of the Year Award, the Women's Way Agent of Change Award, and Councilwoman Blondell Reynolds Brown's Next Generation of Women Leaders Award.
Donna and her husband, Otis, enjoy spending time with their two sons, Malcolm and Xavier, who are big fans of the Philadelphia Zoo and everything involving nature.